When André Quenot, in his garage in Sevran, launched the Consortium of Materials for the Laboratory in October 1971, the famous CML consortium was in fact formed around three people.
André intuitivelly knew that by systematically offering the product that each customer is looking for exactly, by listening to the problems he encounters, his business should be successful.
The success of CML -ID definitively lies in this word: listen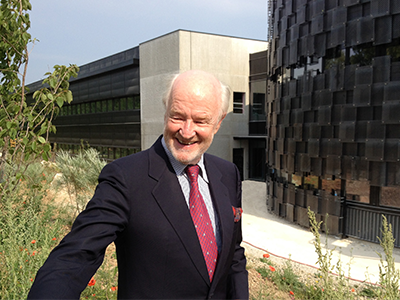 "From this half century, I only have human relationships left, I forget the rest"
CML -ID success stands out in this one word: listen
Listen to the market when plastic begins to appear and then disrupts usages, and develop a maufacturing project for the company that will become CEB.

​

Listen to biologists and systematically help them find the solution they exactly need at the right level of quality and price.

​

Listen perfectly to the difficulties encountered by a client and seek the solution with him, even if it is another market player who may supply it.

​

Listen to the underlying trends that drive the sector, and accelerate external growth at the rate of the consolidation of the medical biology sector
​When André opens the only archive box that remains in the history of the company, it is indeed customer questionnaires, correspondence letters that emerge and let us guess how much the whole company was and still remains at the service of the market.
​
"What interests me most is preparing for the future"
André is not so verbose about these five decades. What fascinates him first and foremost is:
the shift in digital transformation taken by all the players in the sector and with which he wants to see LABELIANS associated
the necessary strength of the partnerships that we forge with our suppliers, our customers to always stay in touch with what is evolving and changing
the importance of employee engagement to promote creativity, a sense of service and well-being at work
finally, innovation , respectful of the environment and people for the greatest benefit of the industry and ultimately of patients.