An anomaly concerning the transportation bag, in a northern hospital center in France, has been highlighted following an internal audit of healthy and safety services. Indeed, the transportation solution used for the collection of samples in outlying sites had to be reviewed.
Their transportation solution has been declared improper to ADR, which is an agreemen on international transportation of dangerous merchandise by road, because they used flexible bags associated with flexible secondary packaging since they are small bags.
Therefore, it is imperative to source a transportation solution in adequacy with th use of the site metting the following criteria:
Performant even in summer season
Easy to maintain
That adapts to user needs
Sturdy for a long-term use
And above all a rigid exterior packaging !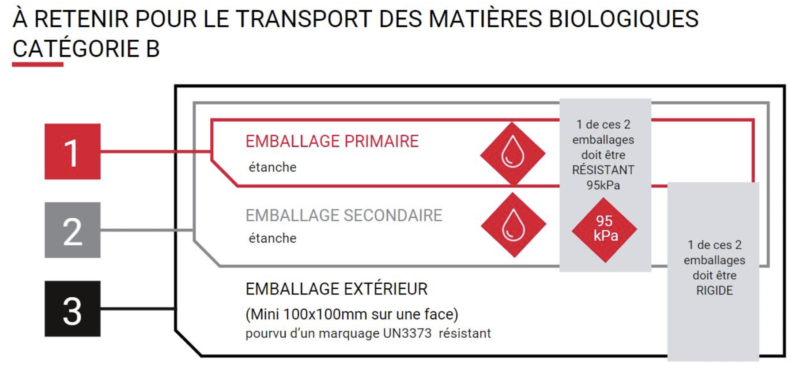 The LABELIANS lines solution : offer a modular transportation bag, simple of use and conform to regulatory requirements.
A range of transportation bags and accessories that respond to the regulations
LABELIANS
has developed a range of sturdy bags and which the performances have been approved since many years : the MEDBAG range.
This range is available in many capacities from 3L to 50L with 2 available colors in stock.
This allows to respond quickly to all needs even in an emergency.
Indeed, this range of coolers respond perfectly to ADR regulations on exterior packaging since it benefits from a minimum surface of 100x100mm on one side and that it can be accessorized with solutions which allow to obtain a perfect overall rigidity.
In addition, LABELIANS also offers the UN3373 tag in accessory in order to change it if necessary.
A biological samples transportation bag combining performance and conformity.
The MEDBAG transportation bags guarantee a transportation temperature between +2°C and +8°C during 12 hours, in order to ensure the conformity of samples upon reception by the laboratory.
It is whym the coolers are delivered with PACKIS refrigerant eutectic gels. They are used during the performance test and which the quantity adapts to the capacity of the bag.
The design of the transportation bag also allows a simplified maintenance thanks to the washable and sturdy materials.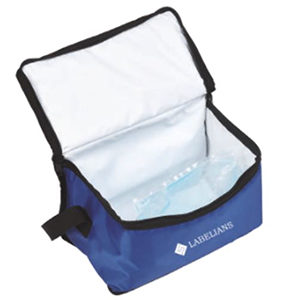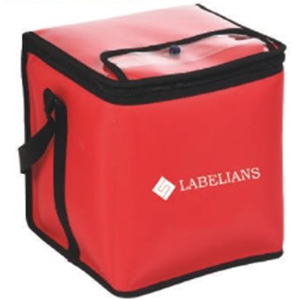 For samples' transportation in flexible secondary packaging, such as bags, it is imperative to use a rigid exterior packaging (like TARABOX). It is the configuration in place within that hospital center.
Therefore, the MEDBAG range completes with accessories sold seperately in order to offer flexibility in orders. These accessories consist of a tank and rigid partitions in washable plastic also.
Finally, these partitions are removable in order to allow the user to organize the content of his bag as he wishes.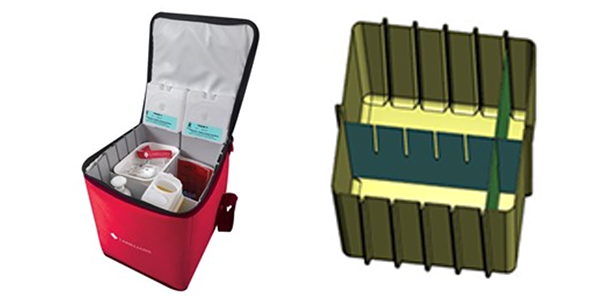 The result : client's satisfaction
The LABELIANS lines soluton meets all customer's requirements :
A transportation capacity adapted to their use (Daily pick up of about 40 bags of biological samples)
The regulatory conformity withtout having to invest in rigid secondary packagings, transportation boxes
The bag's quality is very satisfying and easy of maintenance
The tank brings the necessary rigidity to respond to the gap noted during the audit carried out by the health and safety services.
The removable partitions allow to organize the content as wished by the client with the possibility to isolate the eutectic gel in order to avoid any risk of contact with the samples.