Security first ! The security innovation is one of the main goal in the laboratory technician daily work.
Some manufacturers wants to develop an easy comprehension of the security in the laboratory. The laboratory technician can have an easy readind for their equipment. It's easier for them to make the right choice.
How to understand the laboratory security ?
In the technicians daily work, the laboratory hardware and equipement is the key to improve the health care and the working conditions.
This selection have to respect some criterias :
A better ergonomics against the Musculoskeletal disorders (MSD)
Technicals capacity for a good chemical and therm and thermic compliance
Innovations to avoid samples leaks
Advises to help your daily work
A new point of view for the laboratory security
New pictograms created by DWK to advise you in the laboratory security.
In fact each product have a specific utilization.
For examples :
The containers created with a specific level of streght can be heaten in high temparatures
An ergonomics way to produce the eavy containers for a better handling (MSD)
Specific caps to avoid the leaks
For the produce with UV reactions some containers have an specific UV protection
It's now easier for you to choose your Laboratory hardware with this new kind of pictograms
BUILT STRONGER
For the strong products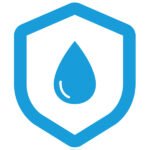 SPILL PROTECTION
For leaks protection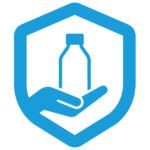 SAFER HANDLING
For a better handling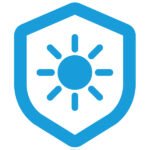 UV PROTECTION
For an UV protection
The security is at the heart of our commitments
The laboratory security are really important for us. In fact, for LABELIANS, the laboratory security is a big part in our suppliers selection.
It's why we choosed DWK as a parter.
We work together to give you the best laboratory equipment for your security. Our new products are more sustainable, more strong to ensure your security during handling.
Together, we are commited to give you a better safety in the laboratory.